Tabriz 60 Raj carpet
The size and beauty of Tabriz 60 Raj carpet speak for themselves.
Tabriz 60 Raj carpet made in Tabriz, a city where the highest quality wool and floral motifs surrounded by arabesques make it easy to recognize.
The central medallion is perfectly in harmony with the border.
Your guests will be favorably impressed by this Tabriz 60 Raj carpet, for its richness and indisputable refinement.
We invite you to come to the store to check its beauty and it does not give less softness given by the precious wool.
We are waiting for you. Or just a click and you will have it directly in your living room dominating the spaces.
Iranà has also decided to offer this super artifact at a truly competitive price. Take advantage of the unique opportunity.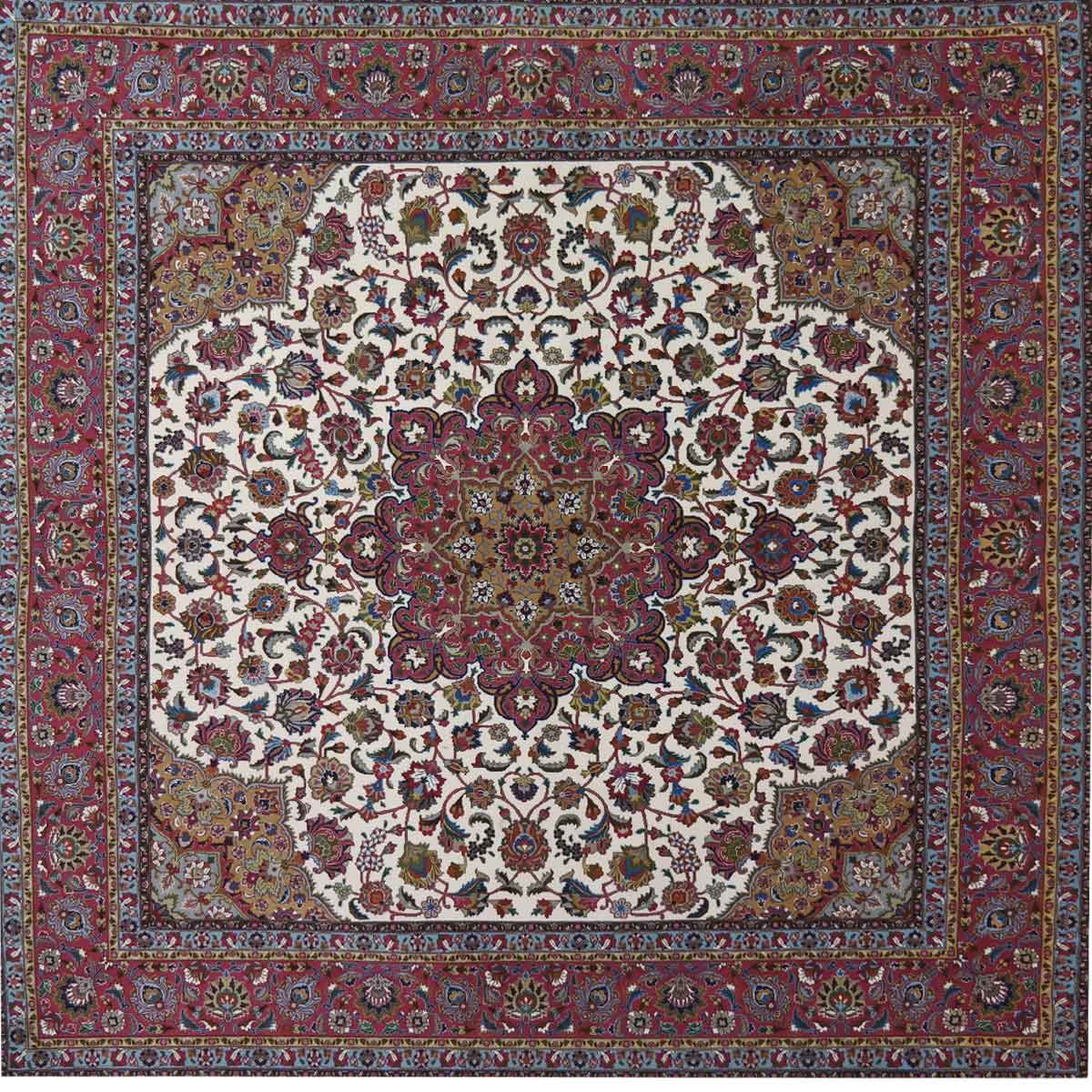 Characteristics:
Dimensions: 207 x 200 cm
Material: extra fine wool
Origin: Persia
Manufacturing: hand knotted
Certification: yes
Availability: Immediate, delivery time 4/5 working days
Irana tappeti di Cinisello Balsamo lo show room più grande del nord Milano, raggiunge i suoi clienti tramite il suo E-Commerce di tappeti in tutta europa in particolare a Milano Monza Como Lecco Varese Bergamo Brescia Pavia e tutta la Svizzera
Servizi : Lavaggio e Restauro /Riparazioni
 Lavaggio : si consiglia di lavare i tappeti almeno una volta ogni due anni , con lavaggio le fibre della lana e seta rimangono sempre forti e resistenti  e i colori sempre più brillanti.
Restauro/Riparazioni : In caso di rottura delle frange o i bordi vanno riparati subito per salvaguardare integrità del tappeto
Noleggio :In occasioni di eventi particolari , si usa il tappeto per indossare il pavimento con uno o diversi tappeti per abbellire l'ambiente del evento, Come matrimoni , feste di laurea , servizi fotografici , sfilate di moda per presentare i nuovi collezioni di abbigliamento ,etc
Nel nostro showroom sono presenti più di 1000 tappeti di varie provenienze , Tappeti Classici , Antichi ,Kilim , Floreali , Geometrici, Tappeti Moderni , tutti i tappeti sono corredati da un certificato di garanzia di origine  .
In più troverete tappeti di svariate dimensioni : Tappeti Grandi , Tappeti Quadrati , Tappeti Rotondi , Tappeti Rettangolari , Passatoie , Tappeti per camera e Tappeti per  ingresso 
Motivi floreali , geometrici , tinta unita . 
Guarda altri tappeti : Tappeto Moderno, Tappeti Orientali, Tappeti Floreali